Jan 23, 2023
Common Homeowners Insurance Gaps and How to Avoid Them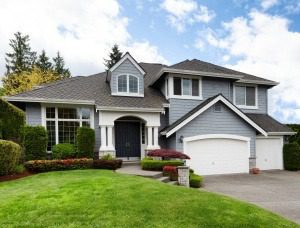 Have you ever heard of an insurance gap? Did you know that gaps in your homeowners insurance can cost you lots of money?
So what exactly is an insurance gap, and how do you protect yourself from it? Anytime you find that a significant loss is not covered adequately by your homeowners insurance policy, you have fallen victim to an insurance gap. Not to be confused with gap insurance, which is insurance coverage for new car owners, a homeowners insurance gap in coverage can be a costly way to discover that you didn't have as much coverage as you thought you did.
It's important to review your homeowners insurance policy and understand exactly what coverage is being offered. It's equally important that you understand the replacement cost of your home and its contents, so you can be sure that you homeowners policy offers adequate coverage for both.
Read on to learn more about what a homeowners insurance gap is, discover common insurance gaps, and learn how to avoid them.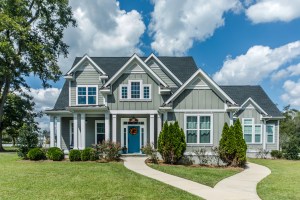 What Does Homeowners Insurance Gap Mean?
A homeowners insurance protection gap is defined as any significant loss related to your home that is not covered by insurance. A protection gap can occur when an insurance company does not offer a particular coverage or the insured has not purchased coverage sufficient to meet their needs.
What Causes Protection Gaps?
Most insurance policies have some sort of protection gap, as it is not always economical for insurance companies to provide insurance for every scenario. An example of this might be a home that's in a high-risk region, such as a flood zone. It would be more difficult for an insurance company to provide adequate coverage in certain areas without sustaining large losses.
However, a protection gap can also exist when the homeowner has inadequate coverage. It's important to make sure that you purchase the right policy with the right insurance provider to minimize the risk of having a major uncovered loss.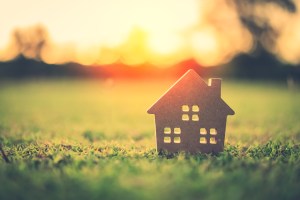 Common Homeowners Insurance Gaps
As mentioned before, insurance gaps are caused by a variety of factors, including lack of sufficient coverage in your homeowners policy. Below, please find a list of some of the most common protection gaps in homeowners policies.
Short on Replacement Value
Many policies fail to provide full replacement coverage for the cost of rebuilding your home in the event that it needs to be rebuilt. Most policies cover up to the dwelling limit, and if that cost is less than the actual cost of rebuilding, you may find yourself needing to cover the difference. It's also important to make sure that your policy has an inflation guard clause that adjusts your coverage annually.
To ensure that your policy has adequate replacement coverage, there are online calculators you can use, like the one at hmfacts.com, or you can speak with your insurance agent.
Windstorm Coverage
The most frequent cause of damage to a home is a windstorm, and these claims are also the most expensive. It's important to check whether your policy has a separate deductible for windstorm coverage. Often, this deductible is a percentage of your home's insured value rather than a flat fee. A 5% deductible could turn into a huge out of pocket cost for the homeowner.
Fire Coverage
Fire claims are generally rare, but they are also the most expensive type of home damage to repair. In the event of a disaster such as a fire, you may find that the insurance for your lost possessions falls short. If your possessions are insured for their cash value rather than the actual replacement cost, you may find your coverage insufficient. Cash value accounts for depreciation of items, and fails to consider how much it would actually cost you to replace something.
Protection for Valuables
Most policies offer personal property coverage up to 50% of the dwelling limit. Reimbursement for items such as jewelry and collectibles is often limited to around $2,500. Another issue is that they pay out actual cash value rather than the replacement cost. If your property has increased in value, you likely won't get refunded for its full worth.
Theft Coverage
Theft is a very common homeowners claim, and it's important that you pay attention to your policy's sub limits. Often, there is a cap on payment for valuables, like electronics, jewelry, comics, art, antiques, and more. Ask about adding a special endorsement to your policy to make sure that you have adequate coverage. It's also valuable to check whether you can get a discount for having theft-prevention measures in place, such as a burglar alarm system.
Flood Coverage
Flooding is typically not included in your homeowners insurance coverage. You may need to obtain a separate policy in order to cover any flood-related damage to your home. Often, there is a 30-day waiting period before new policies are effective. Even if you have coverage for flooding there may still be some other gaps to keep in mind. Check to see if your insurer offers coverage for sewer backup, which is often not covered by your standard policy.
Non-Weather Related Water Damage
Water damage is a common and costly claim. Damage that comes unrelated to weather – such as plumbing or appliance issues – can present a coverage gap. One step you can take to ensure that you can get adequate coverage is to replace older pipes with a newer installation, as older pipes can bring high insurance premiums.
Home Office
A typical homeowners policy limits business equipment coverage to $2,500 and does not offer liability coverage for using your home for business purposes. If you are regularly using your home for business or hosting clients, you may need to get more coverage in the form of a separate home office policy.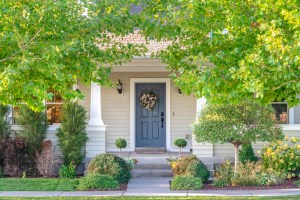 How to Avoid Insurance Gaps?
To avoid costly gaps in your homeowners insurance, it's important that you first be aware of exactly what type of coverage you are being offered. Read through your policy and be aware of what your coverage is for various risks to your home, to make sure that you have enough coverage.
Also, be sure to research the potential gaps that can occur (like those listed above) and find out what steps you need to take in order to obtain adequate coverage in those areas. This may mean changing insurance providers in favor of one that offers more comprehensive coverage, or it could mean requesting a special endorsement or purchasing an additional policy that helps cover the gap.
Having adequate coverage that meets all your insurance needs and protecting yourself from insurance gaps is a great way to avoid costly problems in the future. Arm yourself with knowledge to ensure that you don't fall victim to a protection gap. This will also give you great peace of mind, knowing that you have coverage for anything that could come your way!
Sources
https://cilj.law.uconn.edu/wp-content/uploads/sites/2520/2021/04/CILJ-Vol.-27.1-Feinman-Article-FINAL.pdf
https://www.cnbc.com/2016/04/28/7-homeowners-insurance-gaps-that-could-cost-you.html
https://www.kiplinger.com/article/real-estate/t028-c000-s002-3-common-home-insurance-gaps-to-fill.html
https://www.preventionweb.net/news/three-protection-gaps-and-role-protection-gap-analytics
https://www.allstate.com/resources/car-insurance/gap-insurance-coverage