Jan 23, 2023
What to Do Before Starting a Renovation Project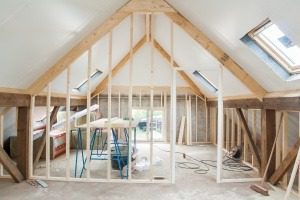 Are you planning on tackling a home renovation? Doing so can be a great way to create a more beautiful environment in your home – and it can also increase your home's resale value. You might consider tackling a kitchen renovation, which is where most people begin when renovating their home, or you might decide to makeover your outdated bathroom. You could also consider adding beautiful built-in bookshelves to your living room – a popular trend right now – or turn your attic space into an additional bedroom.
No matter what project you decide to tackle first, it's important to have a plan in place. Before starting any major home renovation, you'll want to ensure that you research all of the relevant home renovation costs and develop a plan for moving forward with the project.
You may have a lot of questions – how much do renovations typically cost? What do I need to know before getting started? How do I decide between hiring a contractor or doing the work myself? What permits, if any, do I need to obtain? Do I need to get special insurance before I start my remodeling projects?
This article aims to provide you with a checklist of everything you'll need to know – plus provide answers to all your burning questions about renovations! Read on for everything that you need to know before tackling a major home renovation!
Article Contents
How to Know When It's Time for a Home Renovation
Renovation Project Checklist
Renovation FAQs
How to Know When It's Time for a Home Renovation?
If your home is looking dated or showing signs of wear (think chipped paint, scuffed floors, or a super outdated kitchen), then it's probably time for a home renovation! Home renovation projects can increase the value of your home and make it more marketable, so they are also something to consider if you are looking to sell in the near future.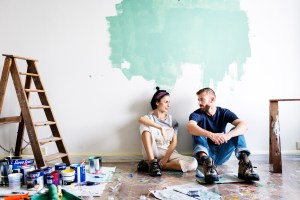 Renovation Project Checklist
If you are planning a renovation, planning is crucial! Before your project begins, it's important to think ahead so that you can budget appropriately and carry out your plans in a timely fashion. Read on for a checklist of items that you should consider when you are planning on renovating.
Estimating the Project's Scope
A good starting point with any house renovation project is to estimate the scope of the project. Determine exactly which areas of your home need renovation, as well as what type of renovation each area will need. For example, you may want to gut an entire bathroom and remodel it, or you may simply pay to have your tub and some tiles refinished. Define the parameters of your project so that you know exactly what you are looking to do.
Establishing a Budget
One you have defined the scope of your house renovation project, you can begin to establish a budget. You can do some preliminary research online to determine estimated costs. Another great way to estimate your budget – and probably a more accurate way – is to call various contractors and get estimates for the cost of your projects. Call multiple contractors for each project so that you can compare costs between contractors. Remember to budget a little extra to cover any unexpected costs that come along with the renovation.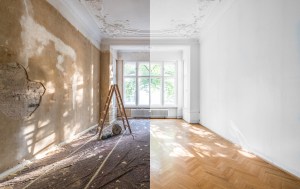 Design and Layout
Once you've established a budget and determined the scope of your project, you'll want to create design plans and layouts to help you figure out how you want the renovation to look. Often, there are design professionals who can help you with this process, such as a design consultant working for the company you purchase kitchen cabinets from. With their help, figure out exactly what the design and layout of each room will be, what products are needed, and what types of contractors you will need to hire to get the job done.
Getting Contractors
You may have already started calling contractors for estimates while you were creating a budget for your project. If you call multiple contractors for the same job, you can compare prices and select the best one. But another factor to consider is quality of work, which can often be determined by reading online reviews for that contractor. Don't automatically pick the cheapest contractor if you find they don't have great reviews online. Remember to consider both quality AND cost. You should also check with your local registrar of contractors to make sure your contractor is appropriately licensed.
Divide the renovation process into smaller projects
You don't necessarily have to complete all your renovation projects at once. Rather than tackle the whole house at once, you can divide everything into smaller projects and focus on one thing at a time, or even tackle new projects as you can afford them. You can divide tasks based on the room, or you can organize them based on price and tackle lower priced items first. Creating smaller home remodeling projects and tackling them a few at a time will make things more manageable. A good rule of thumb when renovating your entire home is to start with the kitchen renovation. Also, remember to tackle any structural projects first!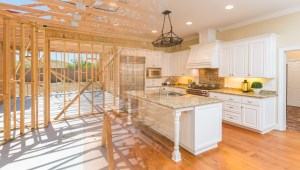 Conclusion
If your home is looked dating or you're looking to increase the value, a renovation could be the answer! Before your project starts, be sure to plan the scope of the project, create a budget, talk to contractors about pricing, and make design plans! You'll also need to obtain proper permits and figure out the best way to fund your projects.
FAQs
Can you get a construction loan for renovations?
You can obtain a construction loan to pay for renovations, but keep in mind that this type of loan is typically higher interest and must be paid within a year. Shop around for loans from different lenders to make sure that you are getting the best possible interest rate. Be sure to check your budget and ensure that you can pay off the loan within the proper timeframe.
Does homeowners insurance cover DIY work?
Not all insurance policies cover DIY home renovations, so you'll want to take this into consideration when deciding between DIY and hiring a contractors. Be sure to check your policy and speak with your insurance agent before deciding to take on any DIY projects so that you know exactly what is covered – and what isn't.
Do You Need Home Renovation Permits?
For most renovation projects, you will need to obtain the proper permit before getting started! If you fail to get the proper permits at the beginning, it can end up costing you more in the long run.
Every city has different rules about which types of projects require permits, so be sure to check with your local building department to determine what you actually need. Also, keep in mind that it might take a bit of time to process the permits, so you should get started on this step as soon as possible to avoid delaying your projects!
Can my contractor process all the permits I need?
In most cases, your contractor can handle obtaining permits for your project, but if you are doing the work yourself, you'll need to be the one to obtain the permit. Whoever is named on the permit is responsible for ensuring the project meets local requirements.
If you are getting the permit yourself, the first step is to complete the necessary paperwork, which can often be done entirely on the building department's website. You'll also need to pay the fee, which varies based on the scope of the work to be done. Be sure to submit permits as soon as possible, as they can take a few weeks to process. Once you have your permit, be sure to place it in a visible spot if you require a visit from an inspector.
What factors should be considered before starting a renovation?
Before starting a home renovation, be sure to consider some important factors. Start by considering the scope of the project and determining everything that will be involved. Once the scope has been determined, you can use that to establish a budget and start calling contractors for estimates. You'll also want to consider the design of the project; many companies, such as cabinetry companies, offer design help along with your purchase. This help might be for an additional fee, or it could be offered for free along with your purchase!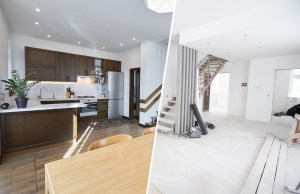 How to Estimate Home Renovation Project Costs?
To estimate your home renovation's project costs, start by planning the scope of the project, then you can get estimates from contractors for each individual project. When it comes time to select a contractor, it's important that you consider both their cost and the quality of their work, which you can determine by reading their online reviews.
Do I Need Insurance for Home Renovations?
If you are renovating your home, you will definitely need to notify your insurance company and update your policy, as the renovations will certainly affect your home's value. You may also consider adding insurance coverage for dwellings under renovation, which typically offers protection for building materials when they are on your property and while they are on the way to your home. It may also provide protection in the event of a foundation collapse.
DIY or Hiring Professionals for Renovation Projects?
Should you tackle renovation projects yourself, or hire a contractor? A great way to save some money on a renovation is to do some of the renovation work yourself. The benefits of DIY are the obvious cost savings, but hiring a contractor can save you time and sometimes get you better quality work.
Consider your skillset and what you feel comfortable with. Perhaps you feel comfortable painting a room or installing a kitchen cabinet yourself, but you feel overwhelmed at the prospect of demoing your tile floor. If you are doing something yourself, make good use of online tutorials on sites such as YouTube, which can be helpful for DIYers. But don't bite off more than you can chew – if something feels uncomfortable, it might be worth it to pay to have it done.
Conclusion
Renovating your home can be both an exciting and daunting process. However, if you obtain the proper permits, plan the scope of the project ahead of time, and create a budget, this will help make the process run more smoothly.
Sources
https://www.bankrate.com/mortgages/construction-loans-explained/
https://www.thespruce.com/how-to-renovate-a-house-1822429
https://www.realsimple.com/home-organizing/home-improvement/renovations/how-to-renovate-home
https://www.budgetdumpster.com/blog/ultimate-home-remodeling-project-plan/
https://www.bhg.com/home-improvement/advice/planning/read-this-before-you-start-your-home-renovation-281474979547593/
https://www.lemonade.com/homeowners/explained/everything-you-should-know-before-starting-your-home-renovation-project/
https://www.amfam.com/insurance/home/home-renovation-insurance