Mar 14, 2023
How To Make Money with Vacation Rentals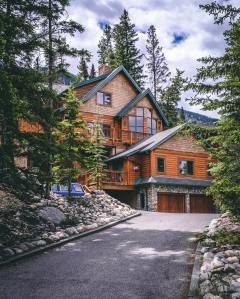 Are you considering vacation rentals as an investment option? Owning a vacation property can be a great way to earn passive income or to fund your retirement. A lot goes into buying and maintaining an investment property, but if you do it right, starting a vacation rental business can be quite a lucrative investment.
Vacation rentals tend to be a better source of income than standard rental properties. If you are considering owning one, you may have a lot of questions. What risks are associated with owning a vacation property? Is the possibility of additional revenue worth the risk? How do you market a vacation property well? How can you maximize the revenue you earn from a vacation rental?
Read on for a comprehensive guide to starting your vacation rental business. We'll go over how to make money from vacation rentals, how to market the property, and how to mitigate risk.
Is owning a vacation rental profitable?
Vacation rental investments can be extremely profitable – in fact, vacation rentals typically bring more money in than traditional rental properties due to the higher rates, as long as your rental property is consistently booked.
To make sure that your vacation rental investments bring in a good profit, you'll want to market the property well and provide guests with an excellent experience that will make them want to return.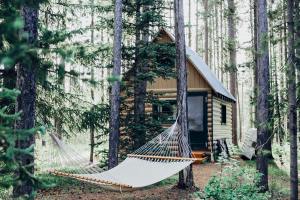 Marketing your vacation rental property
Marketing your vacation rental is an important part of your success! Here are some tips on how to market your property well.
List Your Property In The Top Vacation Rental Sites
The best way to market your vacation rental property is to list it on the top vacation rental sites, such as Airbnb and VRBO. You can also conduct some research to discover more niche sites that might be a good fit for your rental.
Do Your Market Research
Be sure to conduct in depth market research before you get started! You'll want to determine the vacation rental market size in your area, as well as any vacation rental restrictions that your local government has in place. Take a look at other similar properties – what are their rates and how often are they booked? What are the popular tourist attractions in your area? You may want to include these in your listing for additional appeal.
Make the Place Presentable for Guests
Be sure to keep the property clean and in good condition, and decorate in an appealing way. There's no need to spend a ton of money here. You can easily buy home décor secondhand to spruce the place up. A good rule for decorating is to use neutrals and include a pop of color for extra appeal.
Take Great Listing Photos
Once you've decorated the place, be sure to take high quality listing photos to present the vacation rental property in its best light. You may want to invest in professional photography, depending on your skill level with a camera.
Price Your Vacation Rental Property Well
First, you'll want to research your competitors' prices. Check out what other vacation rental owners are charging for their properties. This will help you determine what rate you will need to offer in order to remain competitive.
You'll also need to consider your own expenses, including your mortgage, your utilities, and your taxes. The rental rate that you offer should help you cover your expenses and make some profit.
If you find your expenses are quite high and that your rental rate is higher than your competition, consider cutting some of your expenses to increase your profit margin and offer a fair rate.
Use dynamic pricing in your revenue management strategy
A great way to take some of the guessing out of your pricing strategy is to utilize dynamic pricing tools. These tools can track market trends, demand and supply, seasonality, and other important factors. They will automatically determine the best nightly price for your short-term rentals. They are a great tool to maximize your revenue.
Create special offers and discounts
Special offers and discounts are a great way to provide an extra incentive for guests to choose your property. This is especially important if you are looking to attract guests during the off-season. A great deal could be that they purchase six nights and get the seventh night for free.
Create a comprehensive description
You'll want to create a comprehensive description of your rental property. Remember that prospective renters will read your listing and compare it with other listings to make their decision, so you'll want it to be compelling. Describe the home and its features, list any amenities that you offer, and cite popular tourist attractions or other attractions that are nearby, such as a coffee shop or public transportation within walking distance.
Ask for reviews
Positive reviews can go a long way in helping you market your vacation rental property. Be sure to reach out to satisfied guests at the end of their stay and ask them to provide you with reviews.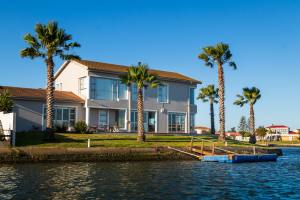 Buying your first vacation rental investment property
When it comes time to purchase your vacation rental property, you'll want to conduct some research to determine the potential return on investment, as well as what type of property is best for you.
Finding the perfect property for you
Do some research to determine what type of vacation rental properties could be best for you. Consider where you live and how close you want to be to your property. If you don't want to hire a vacation rental management company, you may need to select a location that's near enough for you to manage easily. Also consider whether you want to rent out a single listing or multiple listings. A multi-family home could be a good choice if you want to maximize your vacation rental income.
Estimating the ROI potential
Be sure to do some research to investigate how much potential return on investment you can make from your chosen property. Check out other similar local vacation rental properties and see how often they are booked and what their rates are. This is a great way to determine whether or not your short-term rentals will be profitable.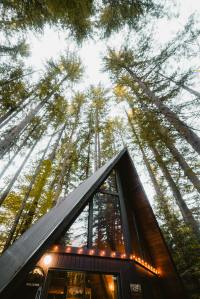 Secrets to Attracting Vacation Rental Guests
So how do you attract guests to your vacation rental? It all comes down to the customer experience. You'll want to offer great amenities and special extras that make the stay a special one. You'll also want to ensure that your rental property is beautiful and clean for each guest. Read on for some tips for attracting guests to your vacation home!
Cover all the basics like a pro, with checklists
Develop a checklist of all the basic aspects of running your vacation rental. This can include the cleaning that you perform between each guest, the amenities you offer, any special touches that you provide the guests, such as a welcome basket or a free breakfast, and any important information that needs to be shared with your guest, such as the combination to a lockbox that contains their key. Having a checklist will help you offer a consistent experience in your vacation rental.
Decorate and furnish your vacation home
Decorate your rental in a way that is cozy and appealing. A great rule is to use neutrals and then add a pop of color. When decorating, be sure to consider the location of your rental property. For example, if you live near the beach, a coastal decorating theme will be right on trend. If you live in the mountains, opt for a more rustic design.
Choose furniture that is both functional and durable
Choosing functional and durable furniture is very important! Be sure to consider your guest's comfort while staying in your vacation rental property. When it comes to your sofa, any seating, and your kitchen table and chairs, it's important to invest in quality. The last thing you want is a chair breaking when your guest sits in it!
Never forget all basic amenities
Be sure to include all of the basic amenities for your vacation rental property, such as a coffee maker, kitchen supplies, air conditioning, heating, parking, WiFi, a TV, and more. You can also add additional amenities, such as a hot tub, free breakfast, or a washing machine, for an extra special touch.
Add a personal touch
Adding some small but meaningful personal touches to your vacation rental experience will ensure that guests have a great time. This can include a special welcome letter or welcome basket. You can also offer a simple free breakfast, such as fresh bagels from a local bakery. Small touches like these can be very impactful!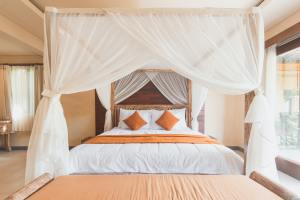 Managing Vacation Rental Properties
Managing and maintaining your vacation rental property is very important to your success. Here are some building maintenance tips to help you keep your vacation rental in tip top shape!
Cleaning
Cleaning is a great way to make a good first impression. Be sure to clean your property thoroughly in between guests. This includes sweeping and vacuuming floors, wiping down surfaces, dusting, and changing all linens and towels out for fresh ones.
Check-In and Check-Out
Managing your check-in and check-out process is an important part of maintaining your vacation rental property. Automating this process is a great way to save time and simplify things for you and your guests. You'll need to give your guest access to the property, parking instructions, and other instructions (such as tips on local eateries and attractions).
Property Upkeep
Throughout the year, you'll need to upkeep your vacation rentals to keep them in good shape. This may include deep cleaning, repainting walls, and fixing or replacing broken appliances.
Legal Requirements
Be sure to keep track of the revenue and expenses for your vacation rentals for accounting purposes. Also, be sure to keep up with the local regulations for vacation rental properties, as they tend to vary from place to place.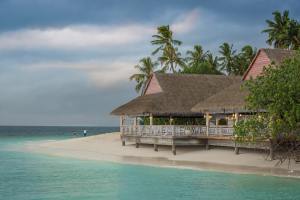 What risks are associated with vacation rentals?
As with any major investment, there are some risks that go along with owning a vacation rental. There is the risk of vacancies, which will decrease the amount of revenue that your vacation rental property brings in. There is also the risk of damage to your property caused by tenants. Keep these risks in mind when determining whether owning a vacation rental is right for you.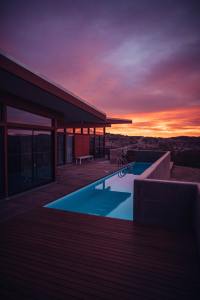 Is it smart to invest in a vacation home?
Investing in a vacation rental can be a great decision, but it's important to do your research and have a solid plan in place. You'll want to research the area you are renting in and determine if there is enough demand for vacation rentals. You'll also want to examine other similar vacation rental properties to see how they are performing.
It's also important that you market your property well by creating a great listing, decorating your property, taking beautiful listing photos, and offering a solid list of amenities. The average profit from rental property tends to be higher for the vacation rental industry than for standard rentals as long as you don't have too many vacancies.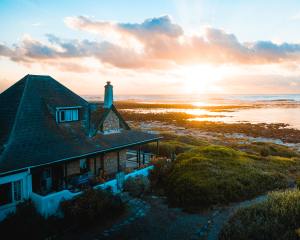 Sources
https://www.steadily.com/blog/how-to-make-money-on-a-vacation-rental-property
https://learn.roofstock.com/blog/investing-in-vacation-rentals
https://www.igms.com/how-to-make-money-on-a-vacation-rental-property/