Aug 09, 2023
Guide for the First-Time Landlord: Renting Out Your Property
Are you considering becoming a landlord? Managing a rental property can be a fantastic way to earn some additional revenue on the side. But it can also be a big responsibility. There are a lot of details that must be managed by a landlord – from choosing the best rental property to invest in, to screening tenants, to tracking the perfect lease agreement. There are also certain laws that govern landlords and tenants that a first-time landlord should familiarize themselves with.
Read on as we provide the ultimate guide for first-time landlords. We're sharing our best tips for managing a rental, plus some basic laws that you should know.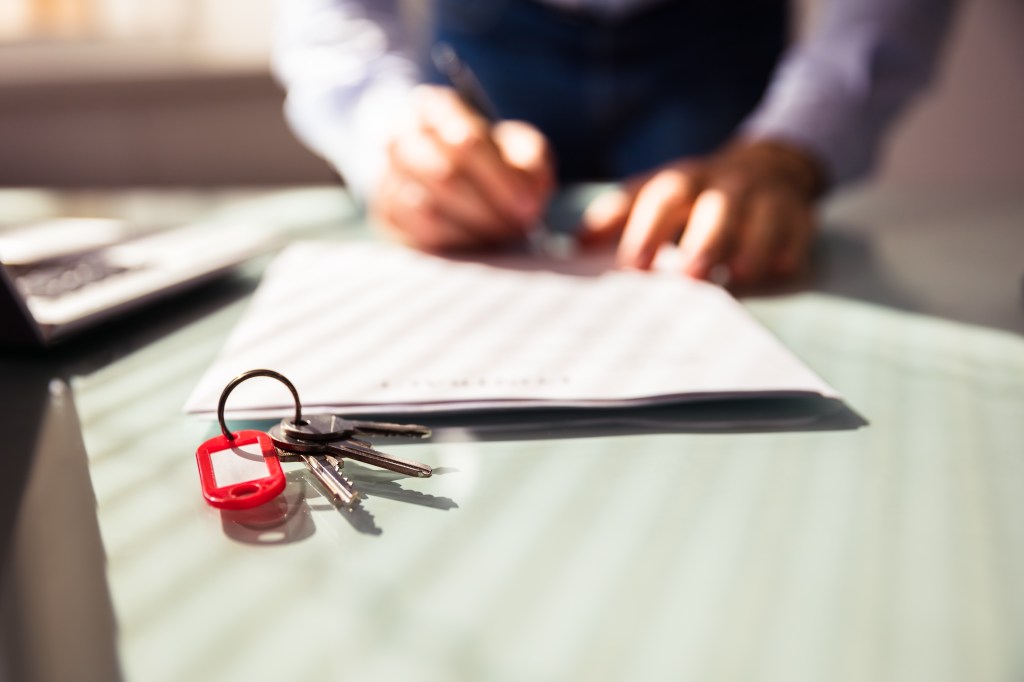 Tips for the First-Time Landlord: Managing a Rental
If you are a first-time landlord, you may feel overwhelmed and unsure of how to manage your rental property. Here are some excellent property management tips to help you manage your property like a pro!
Choose An Attractive Rental Property
When selecting a rental property, remember that the property you purchase will impact the success of your endeavor. You'll want to locate an investment property that can give you a reliable cash flow. Remember that vacancies and maintenance can take up about 15-20% of your rental income.
An ideal rental property is in a desirable location and allows you to charge a good rent-to-price ratio. You should be able to charge rent for a minimum of 1% of the final purchase price paid for the property. The property should also have a history of price appreciation and should offer benefits such as access to transportation, parking, and other safety features.
Conduct Tenant Screening
Allowing a bad tenant to occupy your property can be more costly than being vacant for a few months. Have a process in place for vetting potential tenants to help you pick quality tenants. Your process should require their contact information, current address plus three previous addresses, employment history, proof of income, references, and a credit check. You should contact your applicant's previous two landlords for a reference. Remember that sometimes, a current landlord may be untruthful about the quality of the tenants if they are looking to get rid of them.
Prepare Your Property for New Tenants
Keep your property in good condition by making moderate upgrades between tenants. Start with a fresh coat of paint (semi-gloss is easy to clean), and try to keep things fresh without going overboard and spending a lot on improvements.
Create Cash Reserves
Many landlords are tempted to spend their additional rental income, but this is something you should hold off on doing. Rather than spending your rental income immediately, try to build up your savings. It's a good practice to have six months of mortgage and property maintenance costs put aside, including property taxes. If you need to dig into your savings, be sure to replenish your account as soon as possible.
Document Your Rental Property's Condition Before Tenants
Be sure to take photos and videos of your rental property in between tenants. That way, should any damage be incurred during their stay, there won't be any questions about who caused the damage. Set up a walk through with your tenant and be sure to document any existing issues.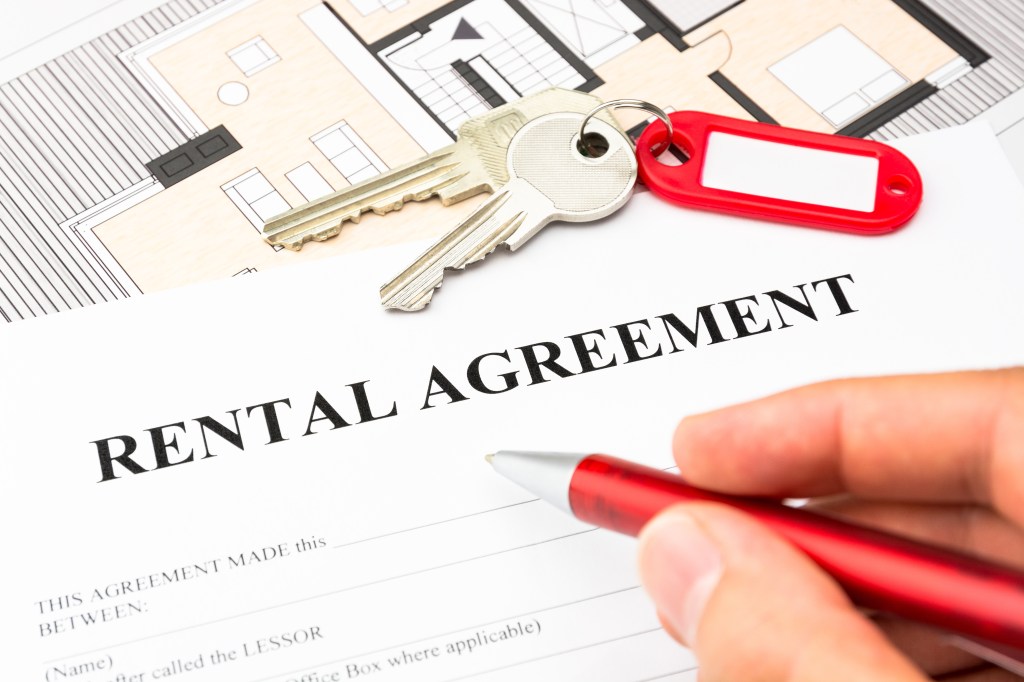 Require Renters' Insurance
If anything happens to the property, the personal property of the renter won't be covered unless they have their own renters' insurance in place. You may want to require that they have this as part of their rental agreement to ensure that they are covered if something happens.
Decide Who is Paying for Utilities
Be sure to set clear expectations about who is covering things such as gas, water, sewer, trash pickup, electricity, and other utilities. You should outline this in your rental agreement.
Consider Hiring a Property Manager
If you have other responsibilities, taking care of a rental property may be a lot of work for you to take on. Consider making things easier on yourself by hiring a property management service to take some of the daily tasks off your plate. A property manager can handle things like repairs, maintenance, tenant management, and paying bills. They often charge between 8-12% of the monthly rental value.
Set Communication Guidelines with Tenants
Provide your tenants with hours that they can call you and get a fast reply and make it clear that during off hours, they may not be able to get in touch. You can also offer to schedule in-person or virtual appointments.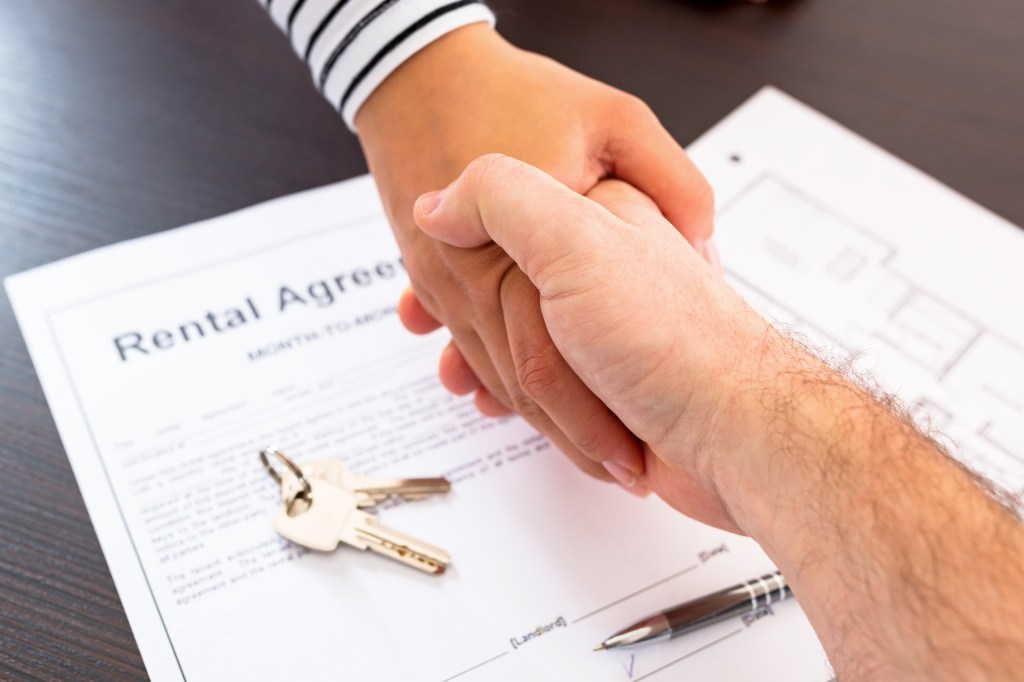 Inspect the Property Regularly and Make Updates
Don't wait until the tenant calls you with a problem. You should conduct an inspection of your rental properties every six months or so, and make periodic improvements as needed to keep everything in working order and updated.
Track Rental Income and Expenses
Be sure to keep track of all your income and expenses to determine if your property is profitable. An Excel spreadsheet is a good option, or you can opt for more advanced software.
Make Collecting Rent Easier for You and Your Tenants
To make things easy for your tenants (and for you), use a software program to give them the option of making online rent payments. Popular options include Cozy, PayYourRent, Avail, SparkRental, and TenantCloud. Be sure to take action if your tenant is paying late by charging them a late fee.
Have a List of Professionals Ready to Go
Keep a list of contacts who can help you out if any issues arise with your rental property. Include the following experts: eviction attorney, handyman, property inspectors, accountant, real estate agent, appraiser, and an insurance agent.
Create Good Lease Terms
Having a good lease agreement will offer you and your tenant protection. The lease should include names and contact information of residents, term of tenancy, maximum number of occupants, the amount of rent and schedule of payments, your policy on repairs and maintenance, renters' insurance requirements, and any other rules you want to include.
Have a Plan in Place in Case a Tenant Needs to Break a Lease
You may encounter a situation where a tenant needs to break a lease early. You should have rules in place in case this occurs. Besides giving up their security deposit, you can stipulate that they can buy out of the lease by paying two months of rent or that they can keep paying rent until a new tenant moves in.
Document Everything
Be sure to document every communication you have with your tenants. This will protect you if a dispute arises!
Understanding Landlord-Tenant Laws
There are certain laws that govern the activities of landlords and tenants. If you plan to become a landlord, it's important that you familiarize yourself with any applicable federal or state laws that govern your activity.
Federal Landlord-Tenant Laws
The Fair Housing Act and the Credit Reporting Act are two major federal laws that affect landlords.
The Fair Housing Act prevents discrimination due to race, color, national origin, religion, sex familial status, or disability. This law also prohibits marketing your property toward certain groups of people.
The Fair Credit Reporting Act states that a landlord must get permission from an applicant to run a credit report, provide information on which credit reporting agency was used, and inform the applicant if the information contained in the report was the basis for denying their application.
State Laws
Be sure to follow any state laws that are in place regarding rental properties. These laws are usually about practical concerns, such as the rights and responsibilities of tenants and landlords, guidelines for lease termination, and more. Be sure to familiarize yourself with the laws that govern your state.
Security Deposit Laws
According to the law, a landlord may only keep security deposit money that is used to cover repairs for property damage or default rent payments. These laws also require the landlord to give a tenant a list of deductions and to pay the balance of the deposit back to the tenant.
Eviction Laws
A landlord can evict a tenant if they don't pay rent, if they don't vacate the building once their lease has expired, if they violate the rental contract, or if the tenant is causing property damage. The landlord must go through a legal eviction process, which varies by state.
Property Maintenance and Repair Laws
Tenants are responsible to report any needed repairs to the landlord, and the landlord must respond in a timely manner. A tenant may have the right to withhold rent money if a repair that affects the health or safety of the tenant isn't made.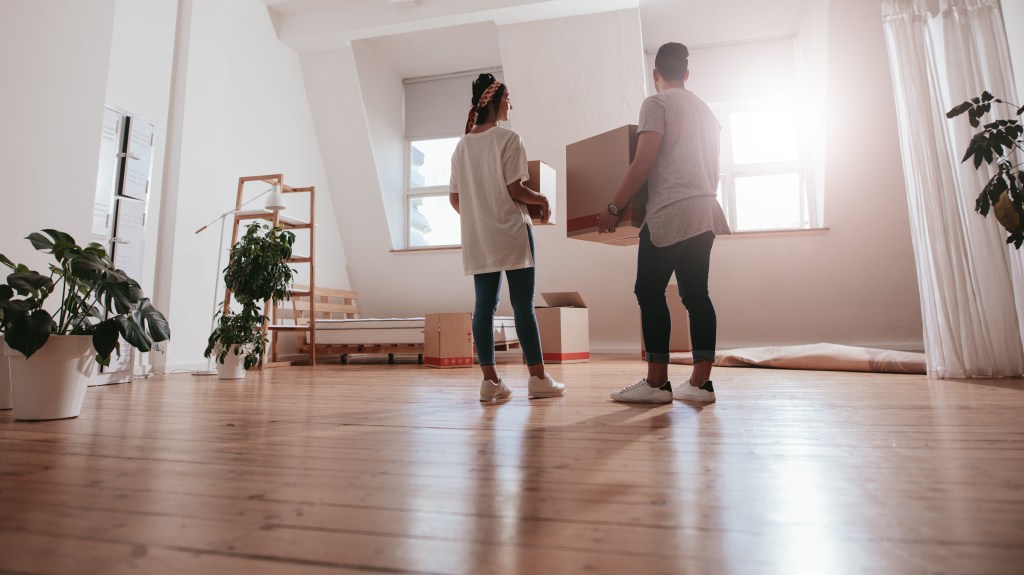 FAQs
How much rent should I charge?
You should charge enough rent to make a profit on your property, but it should also be a fair rent that makes sense based on the average rental cost for a comparable rental in your area. Be sure to conduct research prior to investing in a property to determine whether or not you can make money from a particular investment property.
What makes a successful landlord?
A successful landlord is one who makes money from renting out a property. Making smart decisions, keeping good records, and taking excellent care of tenants and their concerns all contribute to a landlord's success.
What is the hardest part about being a landlord?
Being a landlord can be challenging, as there are many responsibilities that come along with it that the landlord must balance. One way to make things easier is to hire out some tasks to a property management company.
Sources
https://www.homelight.com/blog/first-time-landlord-tips/
https://www.rentecdirect.com/blog/10-landlord-tenant-laws-to-remember/